Join our mailing list

We will send you specials and the latest updates. Your e-mail address will be kept private. You may unsubscribe at any time.
Featured Treatments
Patient Testimonials
Skin Care
Our Office Has Moved!
Our new office location is listed below.
5 Oak Street
Greenwich, CT 06831
Phone: (203) 869-4242
Fax: (203) 869-3575
Show Map
---
"Natural Beautiful Results Noninvasively"
At our office, we strive to deliver the best in cosmetic and medical care to our patients. For many years, we have provided personalized care and helped our patients regain confidence in themselves, giving them youthful-looking, healthy skin. We offer a wide range of effective, new procedures and techniques. Through the use of combination treatments we can achieve a natural, balanced beautiful result.
About Dr. Lynne Haven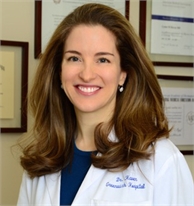 Dr. Haven welcomes you to her dermatology practice in Greenwich, CT. Educated at Harvard and Board-certified, Dr. Haven is an expert in the
laser treatment
of wrinkles,
acne scars
, vessels and brown spots and offers both ablative and nonablative laser, hair laser, and the latest in
body contouring
technologies.
Dr. Haven is the only Top 250
Botox
provider in Greenwich, CT and is a member of the Botox Cosmetic National Education Faculty. Dr. Haven strives to provide state-of-the-art skin and laser treatments in a warm, caring environment. Each treatment plan is designed and administered personally by Dr. Haven for best results.
When you visit our office, you will find that the safety and comfort of our patients is of the utmost importance. In addition to providing cosmetic rejuvenation techniques, we have years of experience treating skin diseases ranging from rosacea (sometimes known as adult acne) to melanoma (skin cancer). Please browse through our "conditions treated" page using the link at the top of this page to see how we can help you. We look forward to seeing you at our office.