Skin Care Products
Dr. Lynne Haven offers several skin care lines for sale at her dermatology practice in Greenwich, CT. Dr Haven can identify which products are best suited for your needs.

SkinCeuticals®

SkinCeuticals
offers an advanced line of skincare products including antioxidants, corrective creams, exfoliants, toners, serums, cleansers, moisturizers, and eye and lip care designed for a range of skin conditions and types.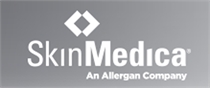 SkinMedica®
SkinMedica
offers a wide range of anti-aging and skin care products to cleanse, moisturize, repair and rejuvenate skin while treating a variety of skin conditions.
Latisse®

Latisse
works to increase eyelash volume and length for thicker natural eyelashes. The only FDA-approved lash product, this prescription treatment can result in longer, thicker, and darker lashes in patients.
Clarisonic®

Clarisonic
specializes in facial cleansing and exfoliation using the Clarisonic Skin Cleansing System with several brush heads, cleansers, and serums to choose from for healthier skin.
Clarisonic Opal Infusion®
The
Clarisonic Opal Infusion
system includes an Anti-Aging Sea Serum combined with sonic infusion technology to reduce fine lines and wrinkles.
Colorescience®

Colorescience
blends traditional makeup with skin care products for a variety of cosmetic and treatment products that offer both instant and long-lasting results.
RevaleSkin®

Made from CoffeeBerry Whole Fruit Extract, the
RevaleSkin
System protects the skin against free radicals and fights premature signs of skin aging. This clinically proven system helps restore and rejuvenate damaged skin to reduce the appearance of fine lines, wrinkles, age spots, and redness.
Prevage® MD

Prevage MD
helps correct fine lines and wrinkles as well as protecting skin from environmental stressors that can cause skin to age. Prevage MD products work to improve skin's overall appearance using a powerful topical antioxidant, idebenone, and is only available in physician's office.
Nectifirm®

Nectifirm's
advanced firming technology targets wrinkles and sagging skin on the neck for tighter, younger looking skin. A Revision Skincare product, Nectifirm utilizes a variety of targeted ingredients to tighten and lift skin on the neck. Nectifirm is available as a cream.